Create an online survey
With Textalk Websurvey, you create a complete web surveys in minutes.
Textalk Websurvey makes it easier than ever to create qualitative surveys.
Sign in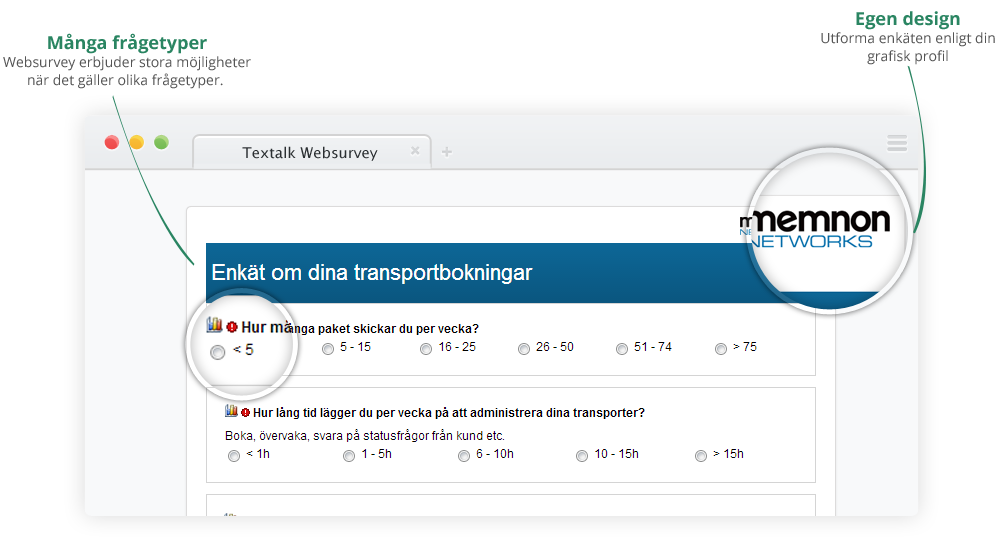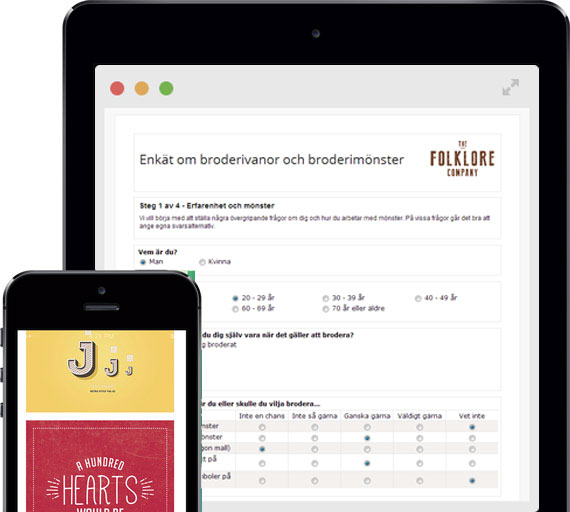 Create your own survey
or let us build it for you.
Textalk has been working on web surveys for decades. Our experienced employees will help you design surveys, send mail and create reports. We organize all kinds of surveys - ranging from Satisfied Customer Indexes in an online store to a course evaluation at the university.
Many question types
Open or closed surveys
Your own design
Multi administrators
Reports