Solutions for publishers, big and small.
Textalk Media develops digital solutions that help publishers to get more out, reach out to more, with their content.
Contact Us
"The collaboration with Textalk Media has been characterized by creativity combined with great technical know-how, dedication and prestigiousness - and also understanding the particular issues associated with journalistic work and publisher responsibility."
Carina Ask
Production Manager, Västerbottens-Kuriren
"The collaboration with Textalk Media has worked excellent. It is a supplier where nothing is impossible and that is responsive to our and our readers' wishes."
Erik Isberg
News manager and responsible for e-paper on Folkbladet Västerbotten
"Textalk Media has provided us with easy-to-use tools for our e-paper and our website. They provide accessable and easy-to-understand and support, It's very important for a small business as ours. "
Per Gustavsson
Managing Editor, Skaraborgsbygden






Therefore, choose Textalk Media
We are known to be responsive, flexible and innovative. Among our customers are players like Readly, SmartPhoto, Media Available Media, MittMedia, Gota Media and Expressen.
Our strength is to understand tomorrow's media habits and to adapt them to today's conditions. Among our innovations is the world's first digital magazine for visually impaired, Sweden's first web magazine, and today Sweden's largest e-newspaper platform for daily newspapers.
We are media industry experts and useful to everyone .

Webarch is the production tool for separating and structuring content from page-based documents such as PDF and InDesign and converting to desired formats.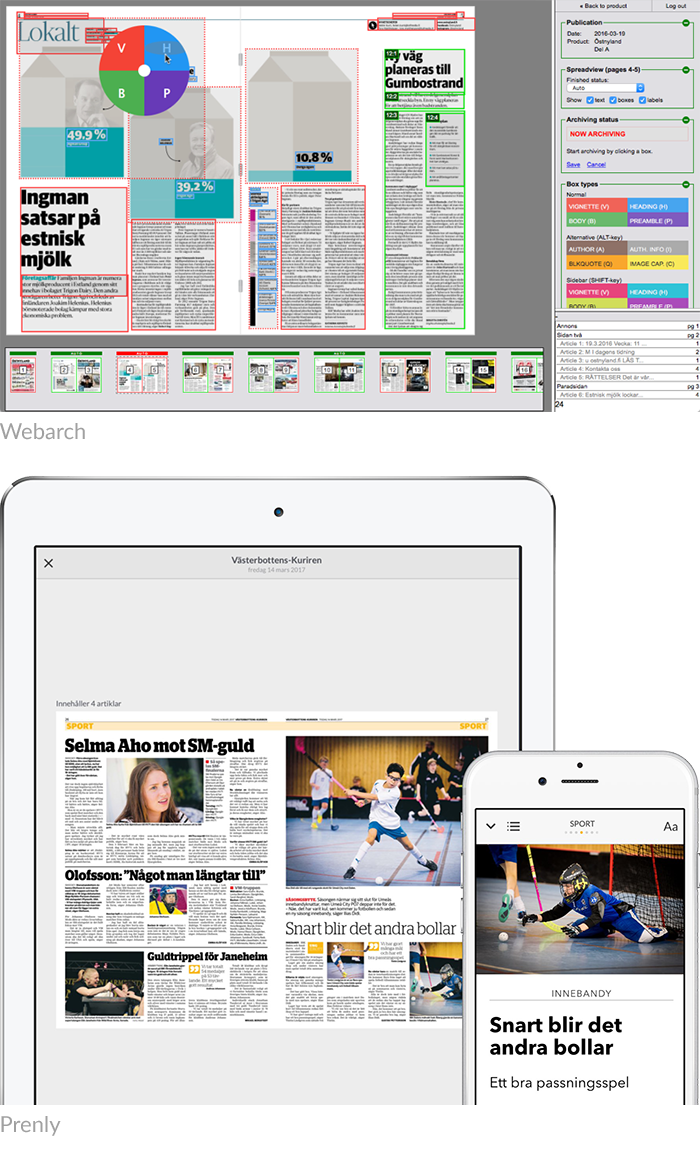 Prenly is the publishing platform for creating, packing and publishing digital magazines and magazines in a readable format for everyone, whenever and wherever they are.



We´re going to change the industry,
but we´re not in a hurry.
Would I be right if I said:
You will be very happy when your favorite song is played on the radio, even though you can play it anytime.
One of your best dining experiences was when the chef chose the menu.
You have spent so much time searching a movie that you have returned to TV in frustration.
Reflect on your existing information channels for, for example, your home location, job, and interests. Is it true that they grow up, the competition for your attention increases and that your responsibility to select what matters is taking more and more time?
Dwight D. Eisenhower claimed:
- What is important is rarely urgent and what is urgent is rarely important.
We think he was right and that's precisely because we want to change our information habits to what they have conceptually already been. :-)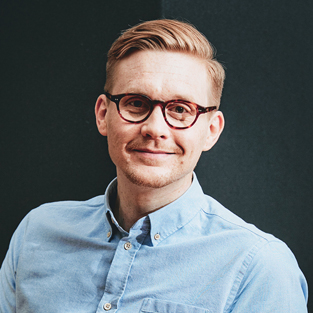 Jens Halvarsson
CEO, Textalk Media